It's not everyday you find out you're expecting a baby. Sharing the news with your loved ones is special. How do you announce your pregnancy? Here are some fun ways we've heard.
Have everyone squeeze in for a photo. Only, instead of having them "say cheese"  at the pivotal moment, tell them to say "We're pregnant!". The bonus is that you'll catch everyone's reaction in the pic!
Put a picture of the ultrasound next to a jar of Prego spaghetti sauce, take a picture and post it on Facebook or send it in an email to family and friends.
Post a picture on Facebook with a big pink or blue ribbon tied around Mom's belly
Send a card to the prospective Grandparents wishing them "Happy Grandparents Day". This works best if it's their first grandchild.
Replace the fortune in a fortune cookie with your own (remove the old one carefully with tweezers) special baby announcement.
For real wow factor, order custom quail egg announcements from Little Elephant Crafts (lovingly hand made here in the US.)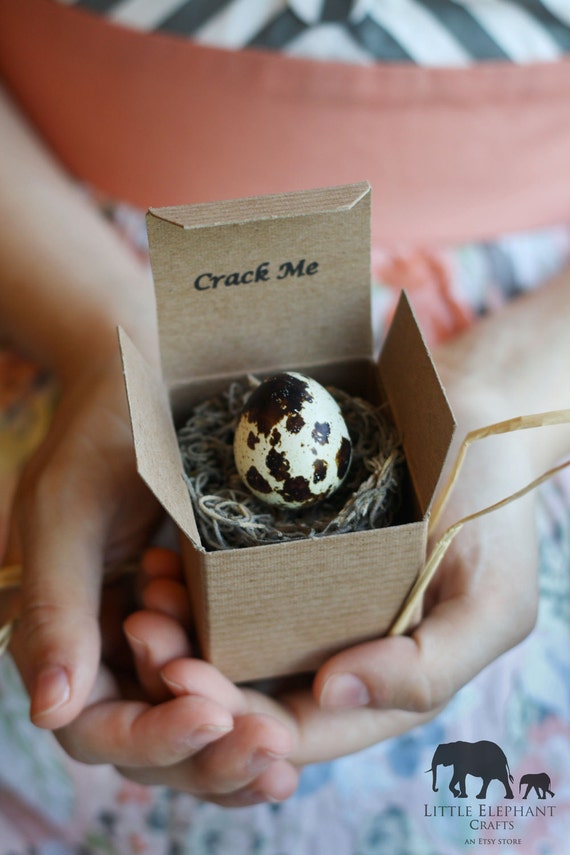 What creative ways to announce the big news do you have?  Please share below!!